Cultural Diversity Activities
Although it was harder to keep the tradition in 2020 due to COVID restrictions, this year staff and students at the College were fortunate to celebrate Cultural Diversity Week in Term 1 from Monday 15 to Friday 19 March. Organised by the Languages Team (French and Japanese teachers), there was a range of activities on offer for students throughout each day. Some of these activities included Daily Quizzes, viewing short films/documentaries, Poster Competition to demonstrate understanding of 'Multiculturalism', Calligraphy and Origami, Harmony Day awareness and International Food promoted by the College Canteen.
A huge thank you to the Mordialloc College staff, in particular to Madame Champ, Capp Sensei and Baker Sensei for their assistance throughout the week.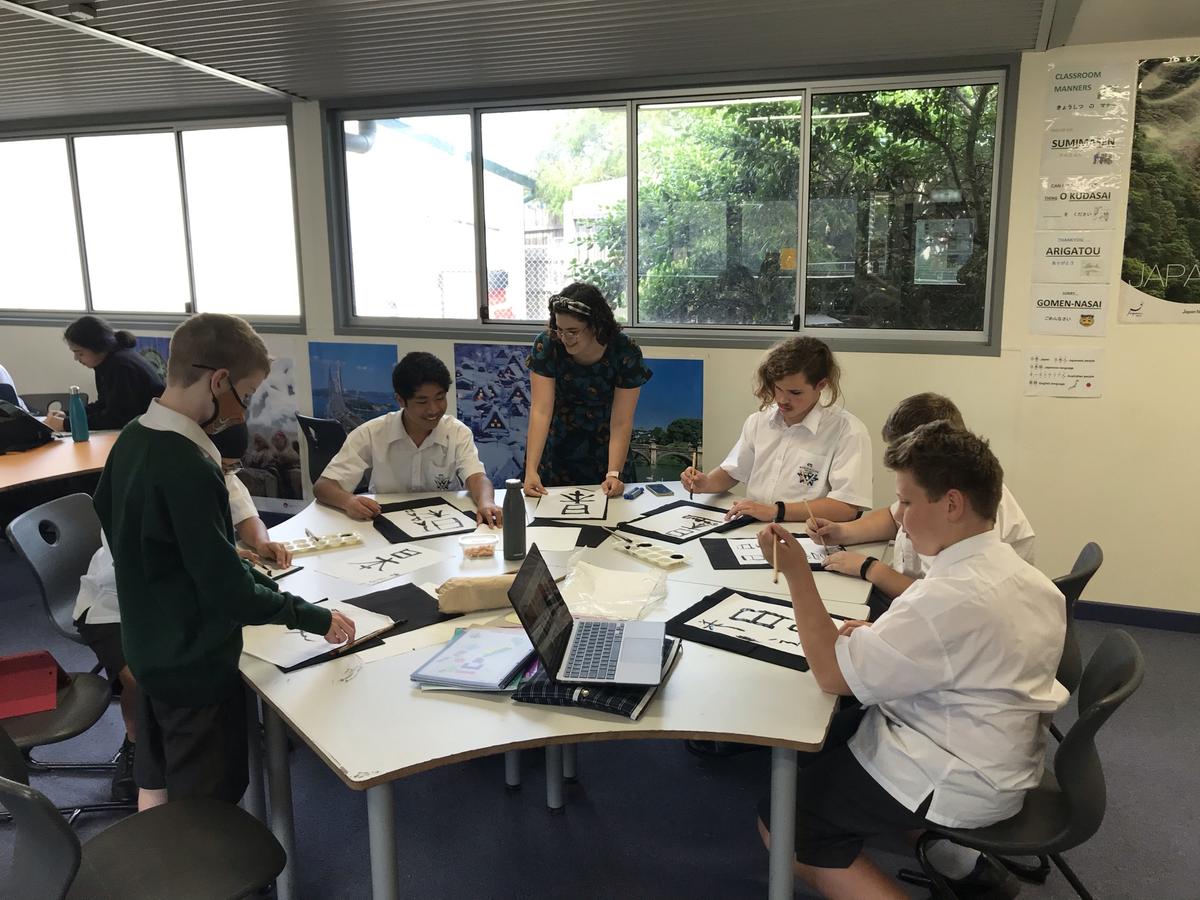 Taiko Drumming Incursion
On Thursday 22 April the Year 8 cohort participated in the Taiko Drumming incursion. It was a fun day and thank you to Baker Sensei for organising this event, and grouping classes into the 4 sessions we had during the full day.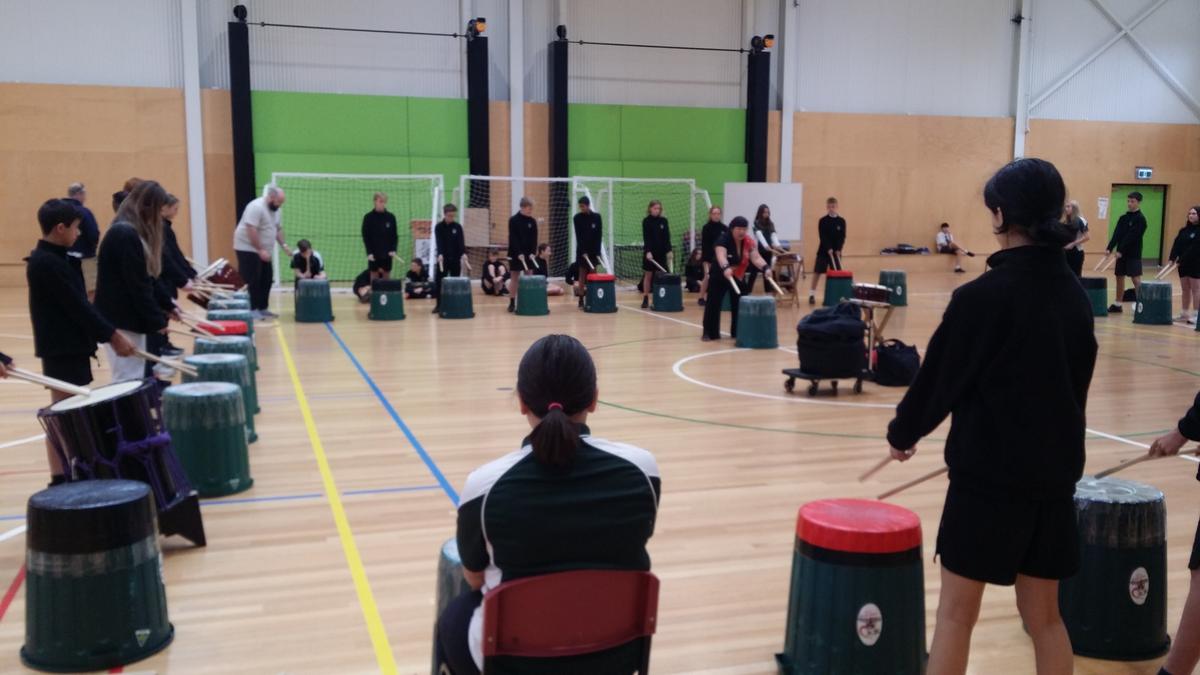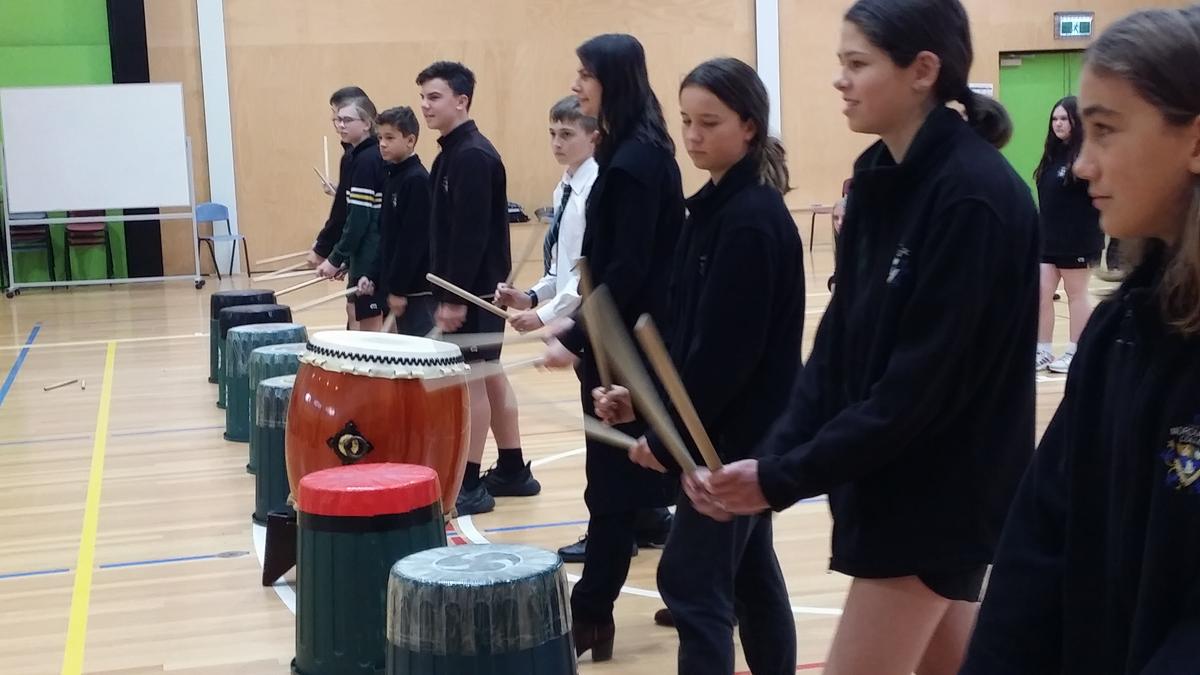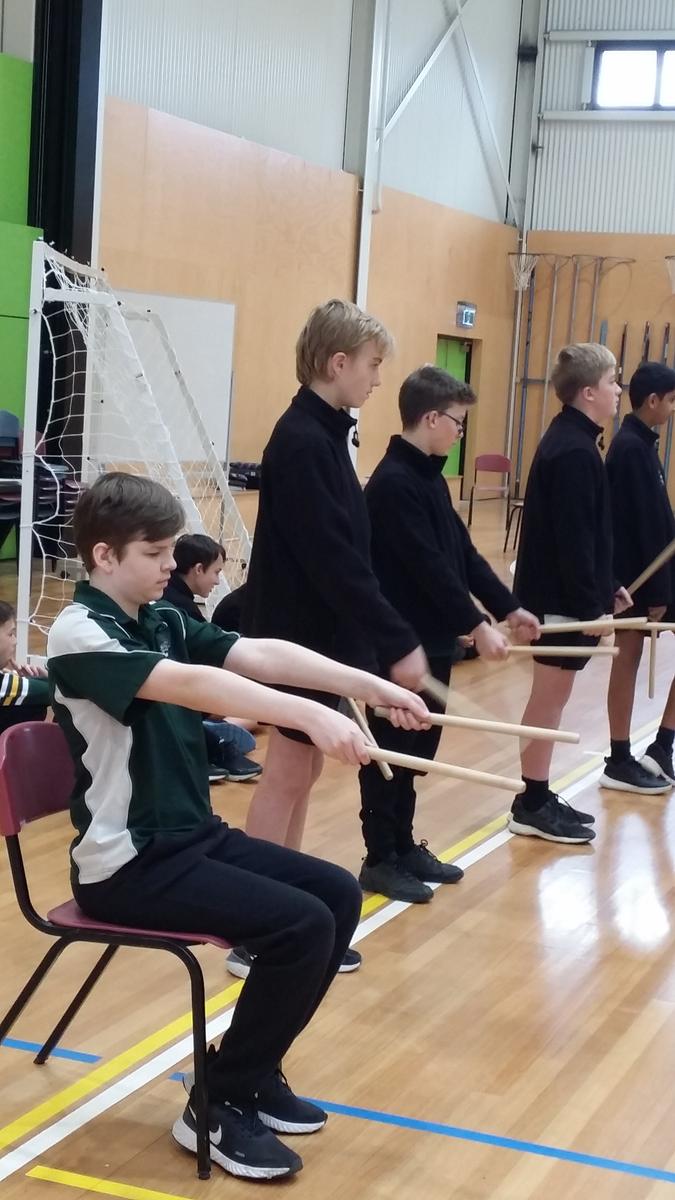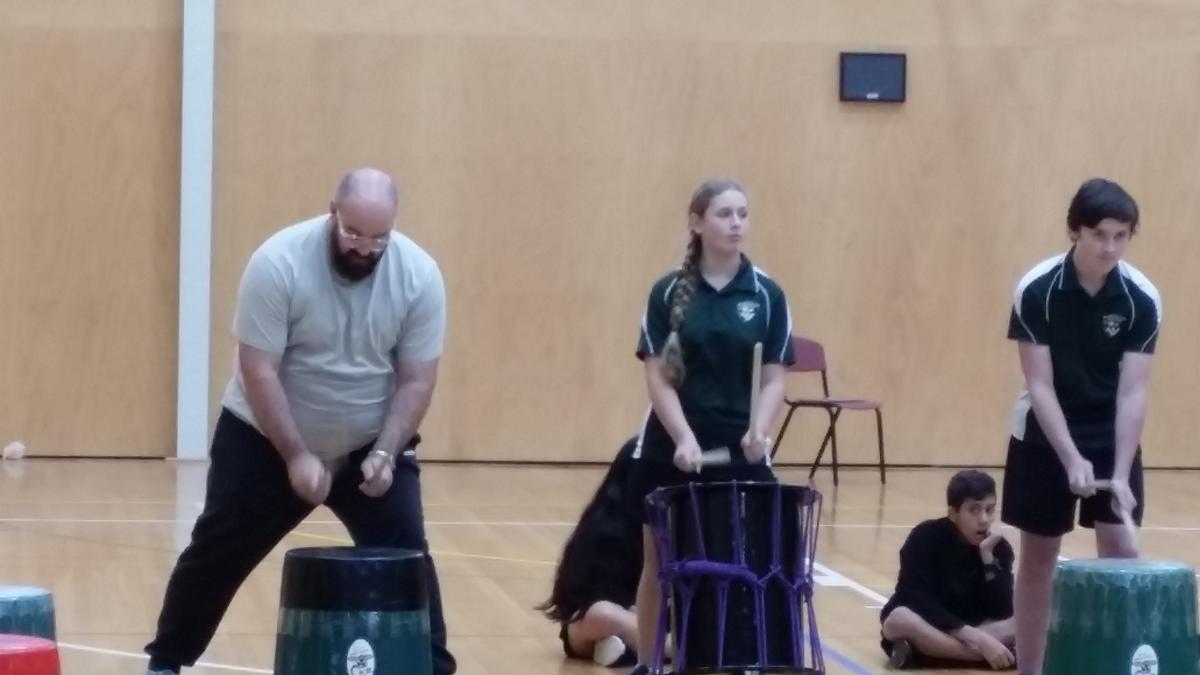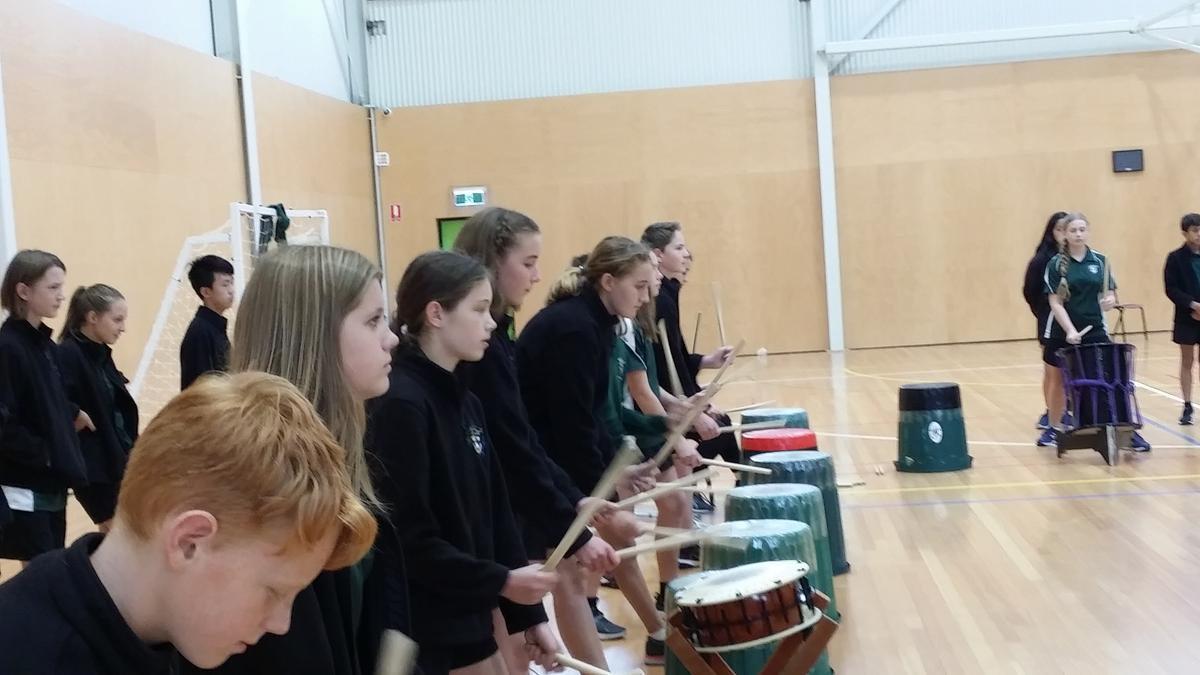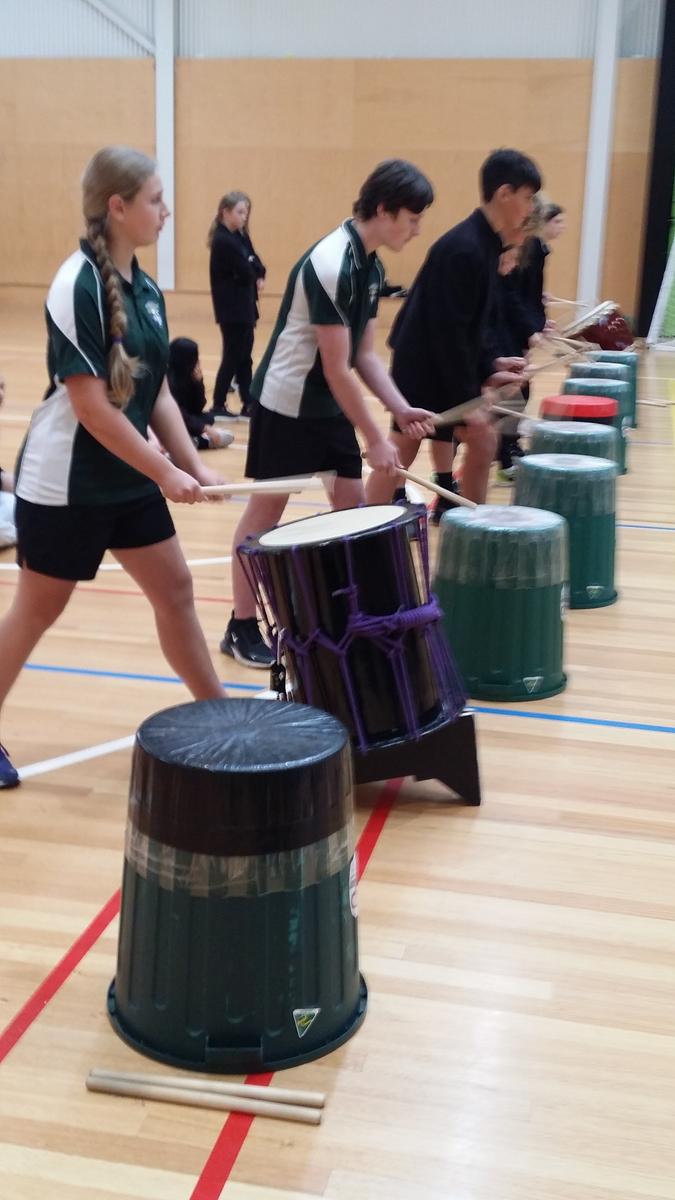 Multiculturalism Poster Competition Winners
This week, on Tuesday 4 May, at the Year 7 Assembly, Ms Roberts proudly presented the winners with their certificates and prizes for the Poster Competition. The winners are all students from Year 7 who showed great creativity in their entries.
First Prize Winner – Alexzander Howell (7H)
Second Prize Winners – Bonnie Blinco (7C) and Lucy Beckett (7I) – both girls worked really well as a team.
Third Prize Winner – Rose Robinson (7C)
keyboard_arrow_right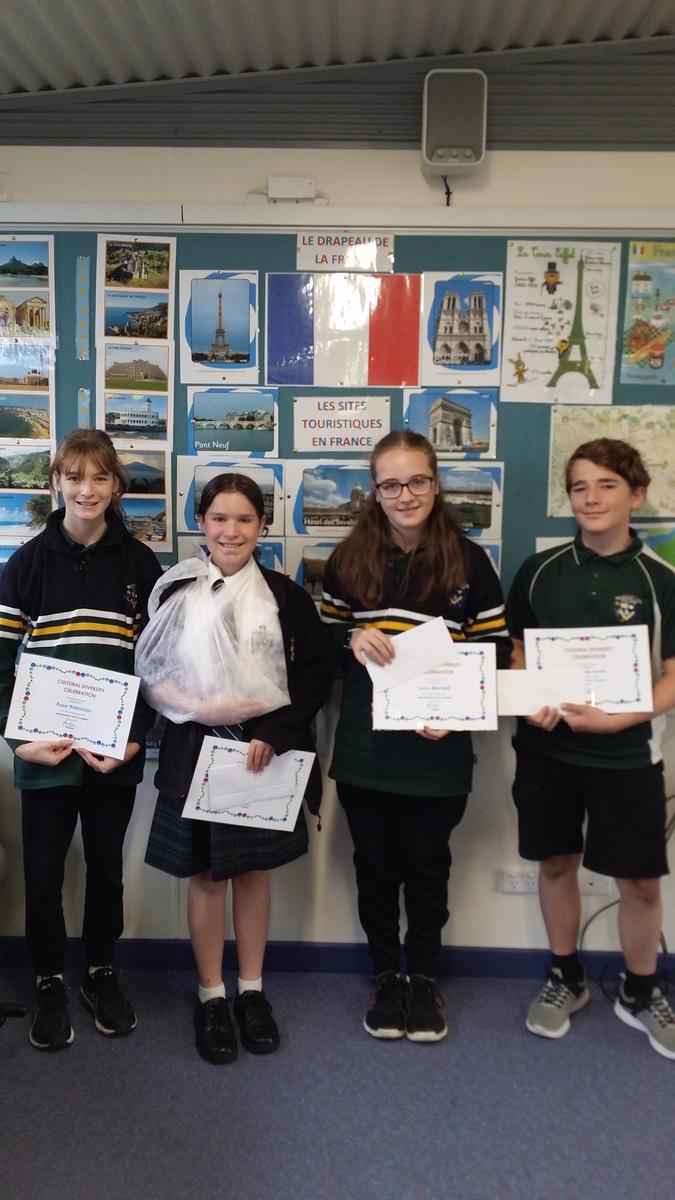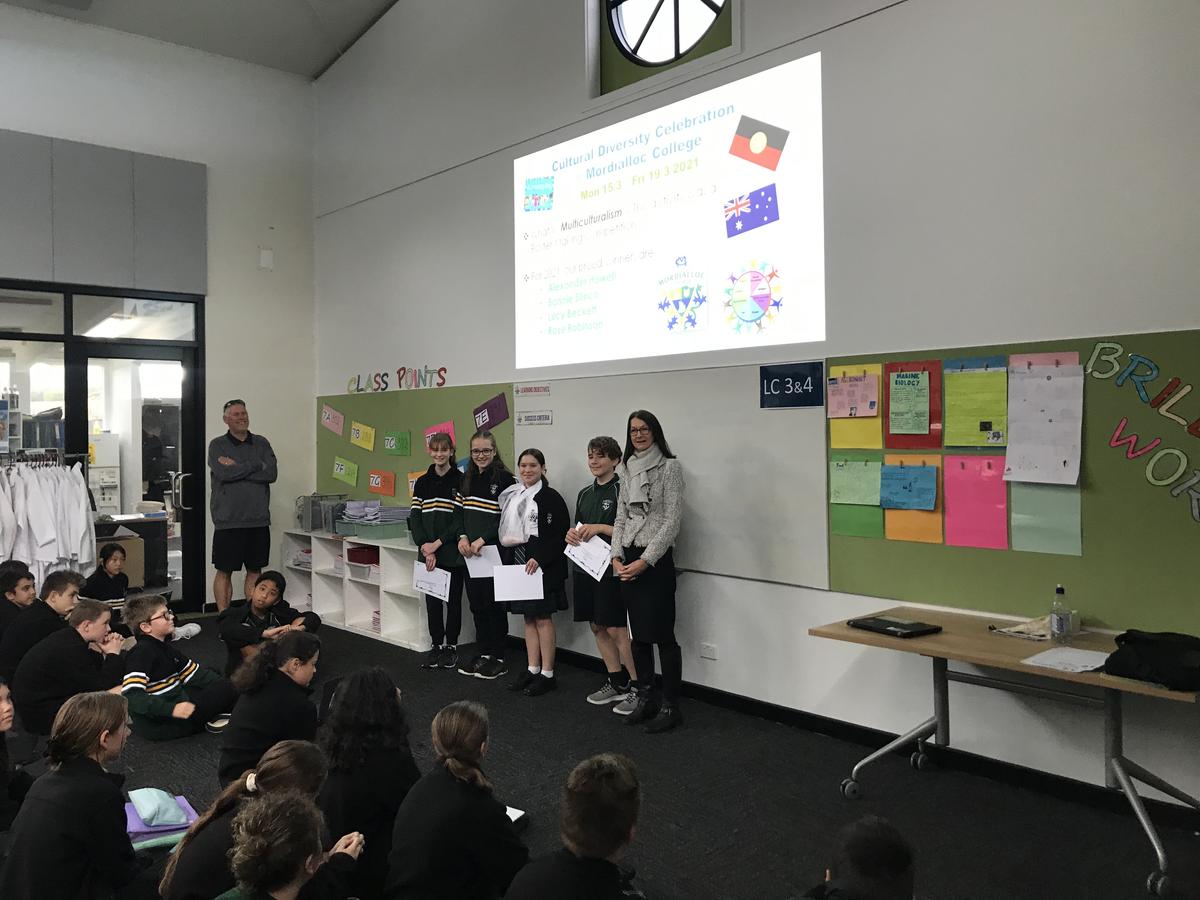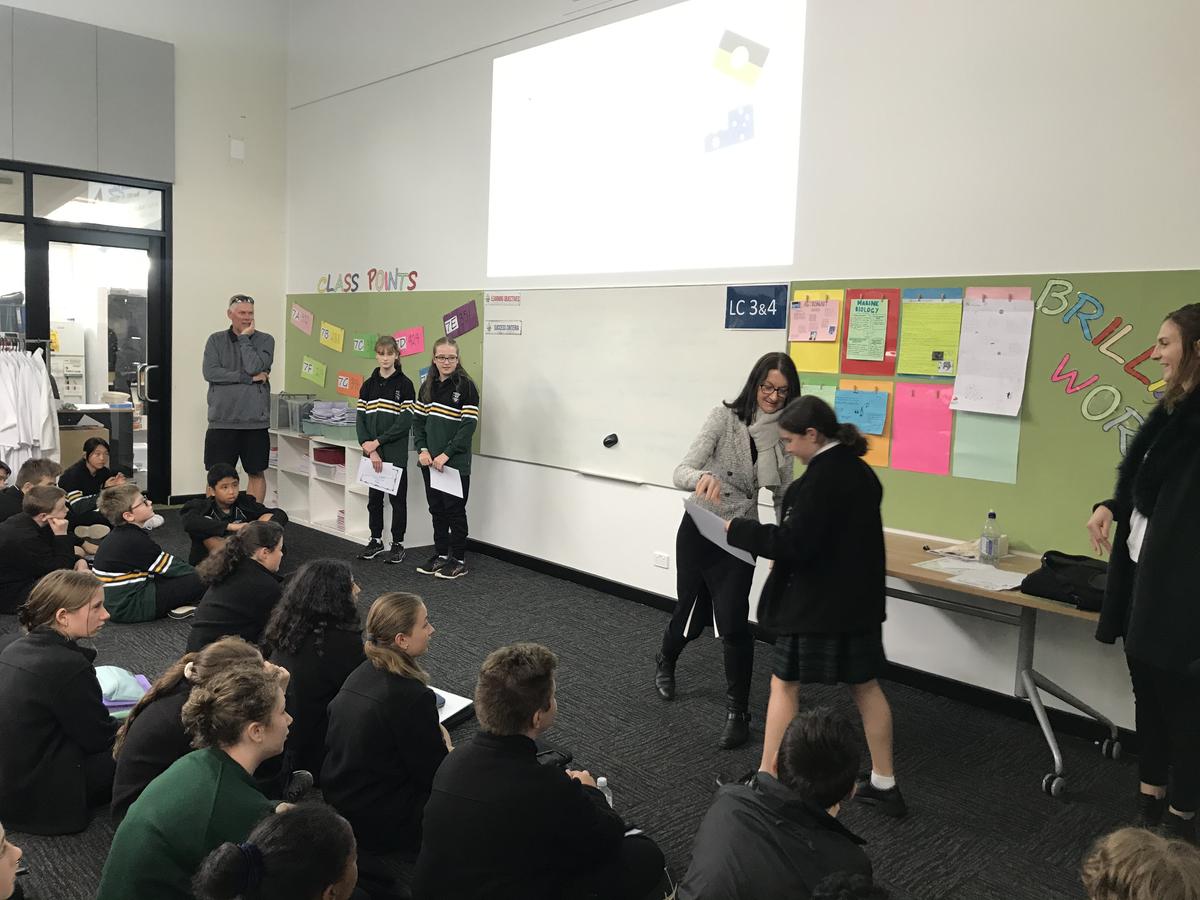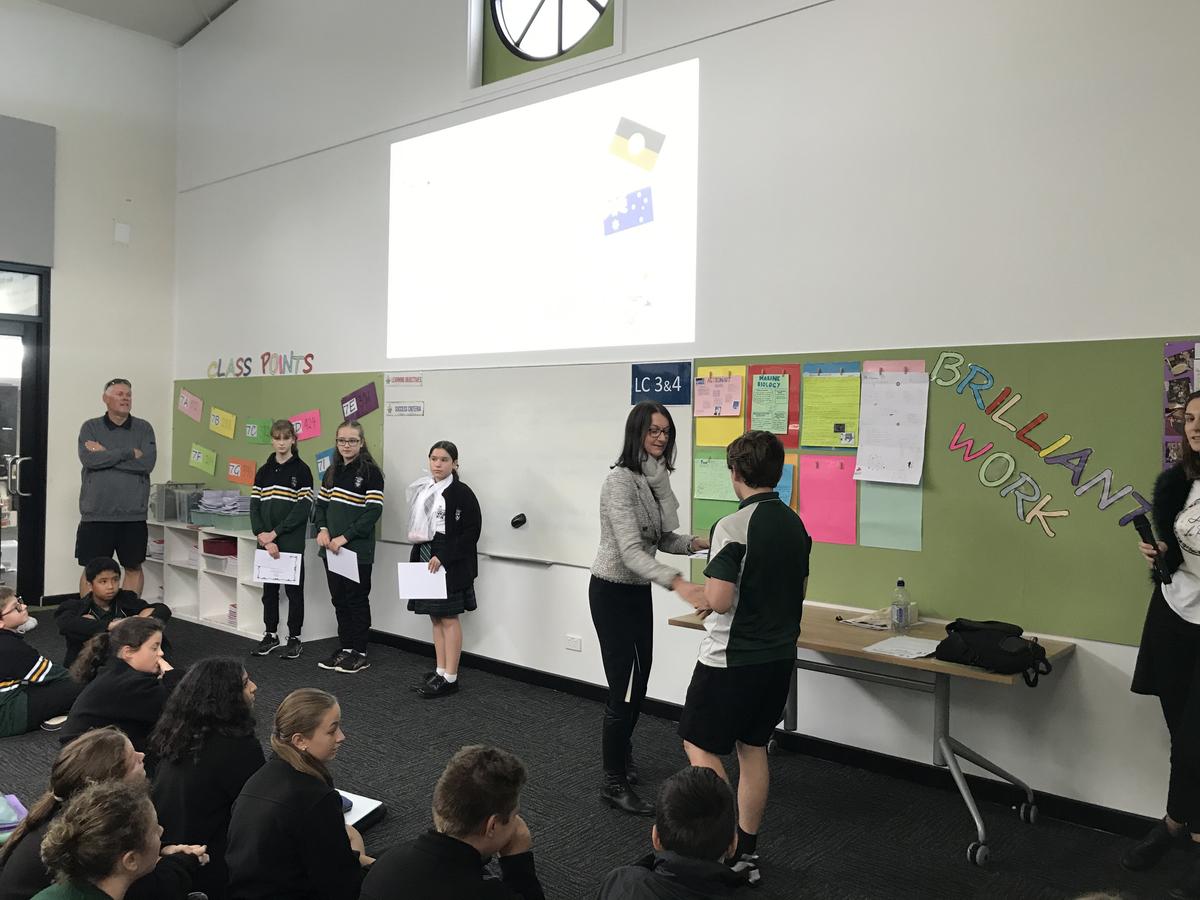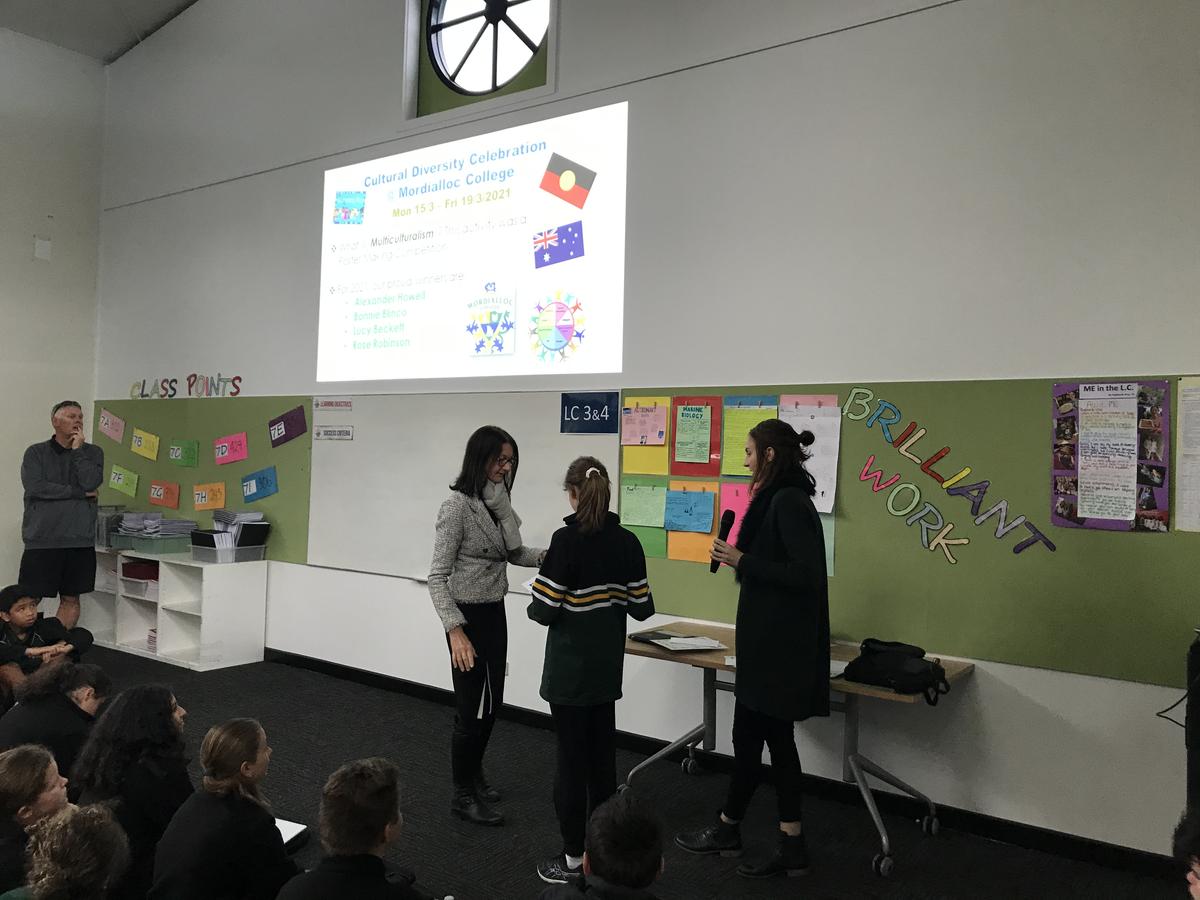 Félicitations to all winners – well done for your great effort, everyone!
Madame Peerbux
Languages Area Leader – French