International Chess Master and coach Leonid Sandler returned to Mordialloc College on Friday 14 May to challenge us in a simultaneous round of chess.
The session was very popular with over 30 students and spectators in attendance. Leonid's expertise was on display as he moved around each board quickly, while (unfortunately for us) ruthlessly dispatching each of his opponents. Nevertheless, the session was highly enjoyable, and Leonid was able to give tips and encouragement to many who played and spectated.
This will serve us well as Mordialloc College will host our first Chess Victoria Zonal Tournament (secondary) later this term.
keyboard_arrow_right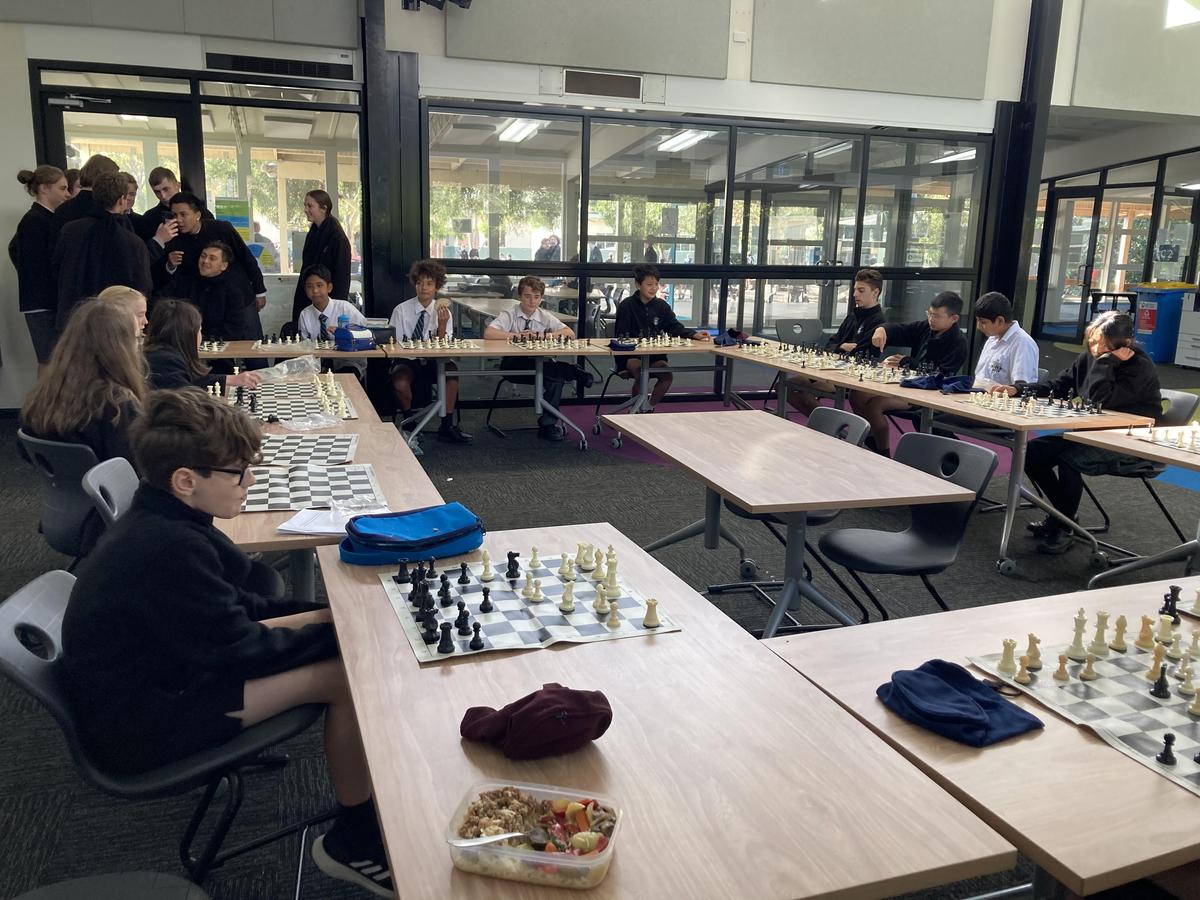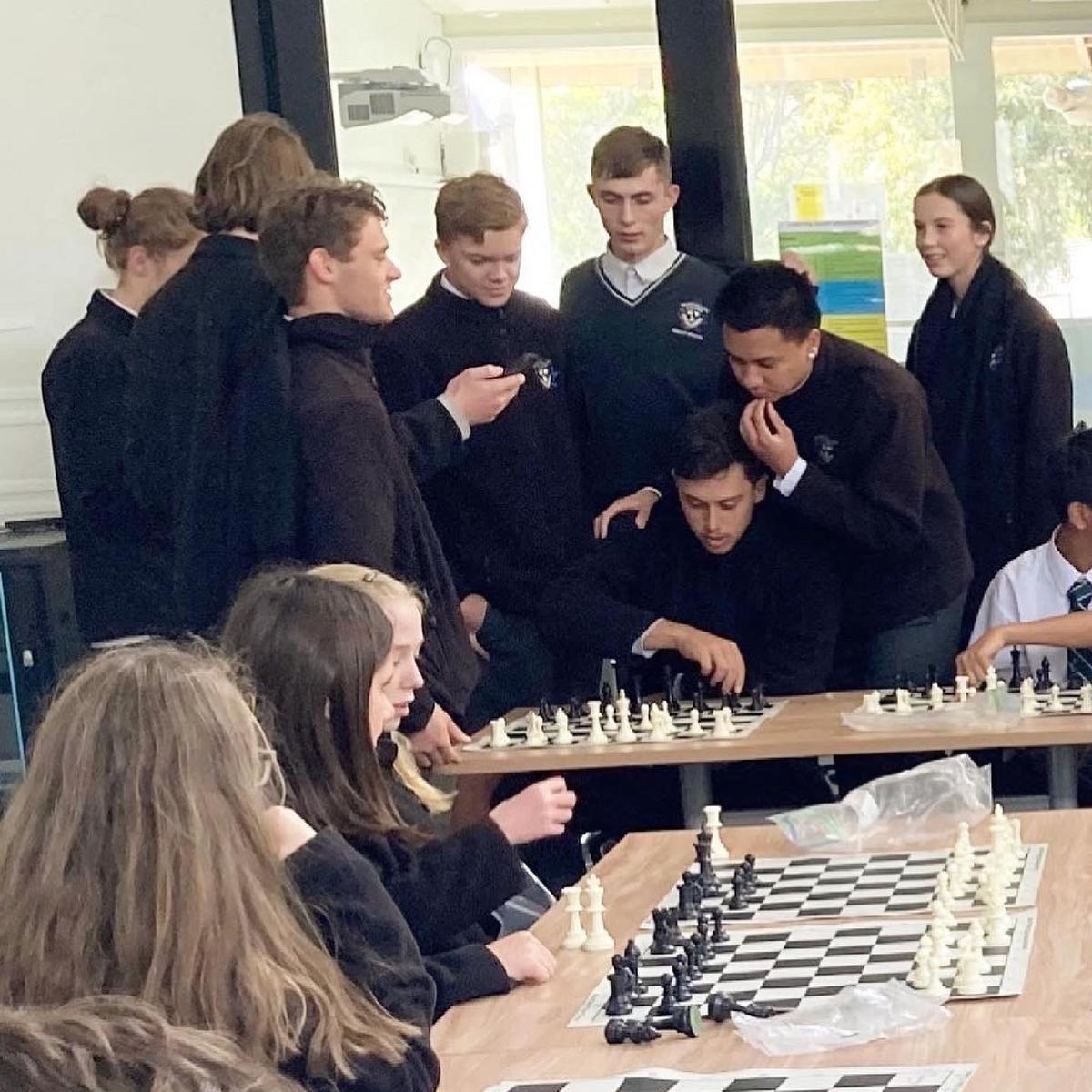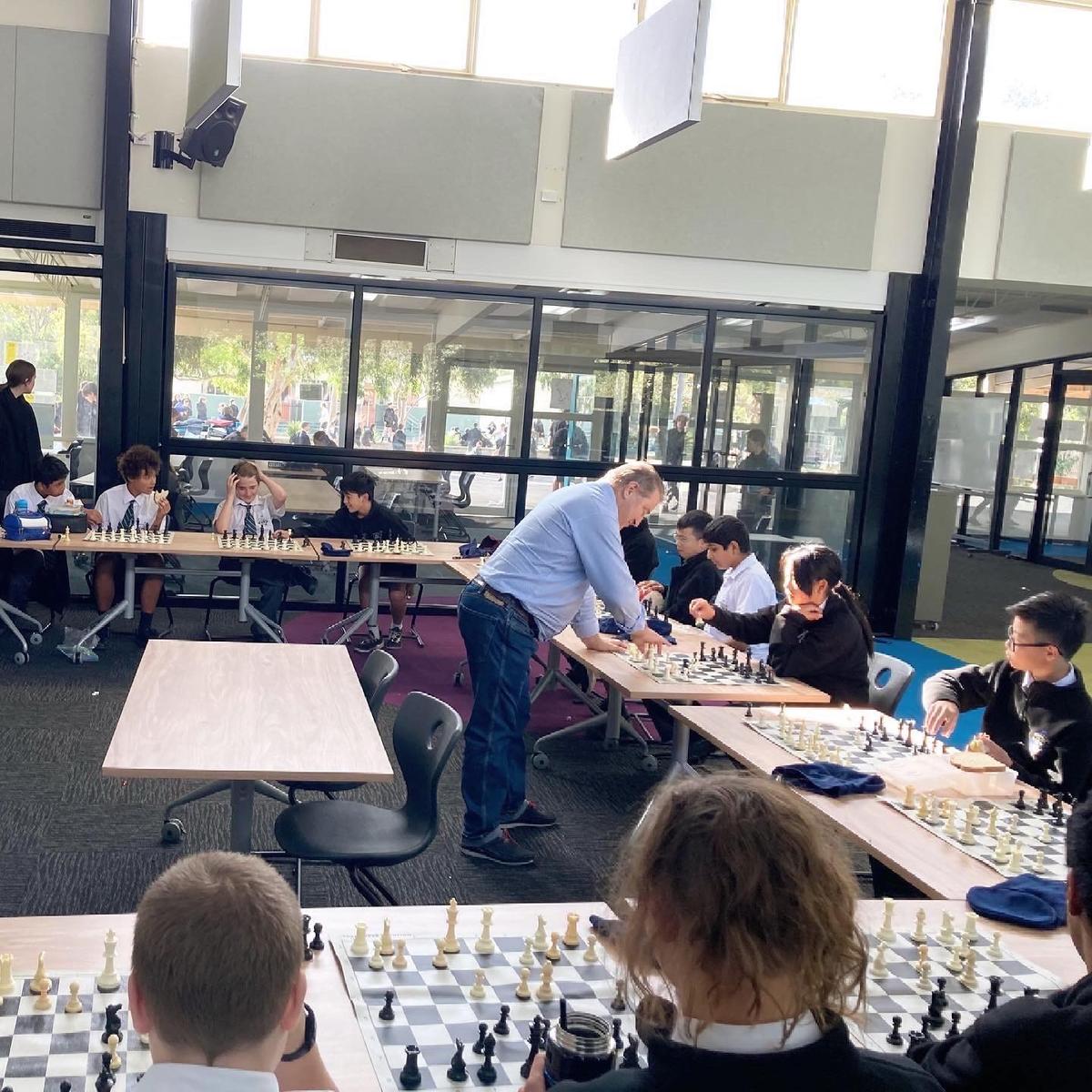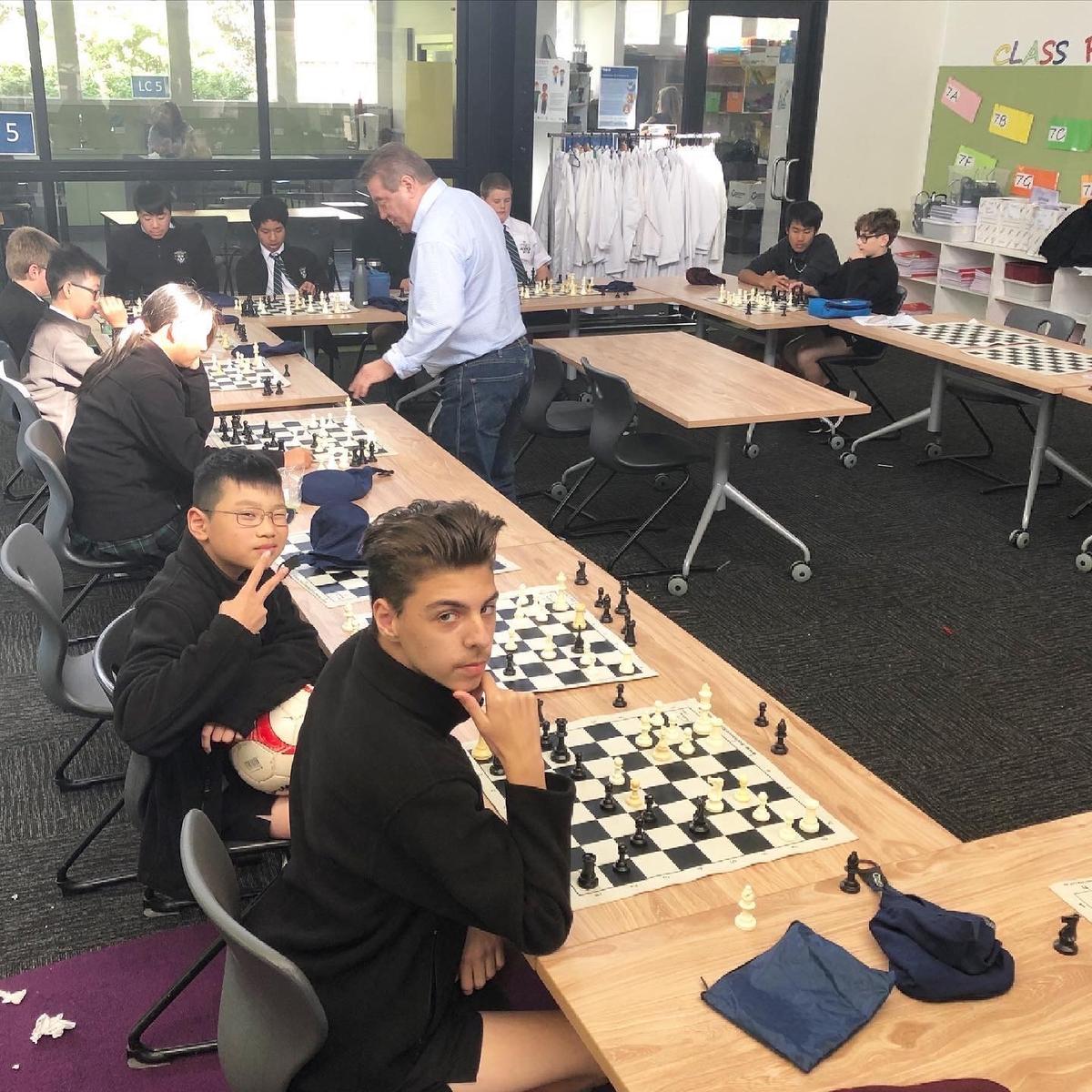 We look forward to Leonid returning to challenge Mordialloc again in term 3.
Chris Tze
Chess Club Coordinator