On Monday 24 April, the College held a whole school assembly to recognise Anzac Day and to commemorate the 108th year of the landing at Gallipoli. The service was organised and led by our School Captains and Middle School Captains, including the schedule of service and all readings. We also had a guest speaker, Chief Petty Officer, Anne Pahl, Vice President of the Longbeach RSL. They all did a wonderful job, and we thank them for their thorough planning and excellent leadership of this important event. Congratulations to Amelia Davidson, Jeremy Thai-Chan, Jordan Shenouda, Bonnie Blinco, and Ethan Simons. In addition, well done to Aysia Thorne (Year 11) who performed the Last Post in front of the whole assembly.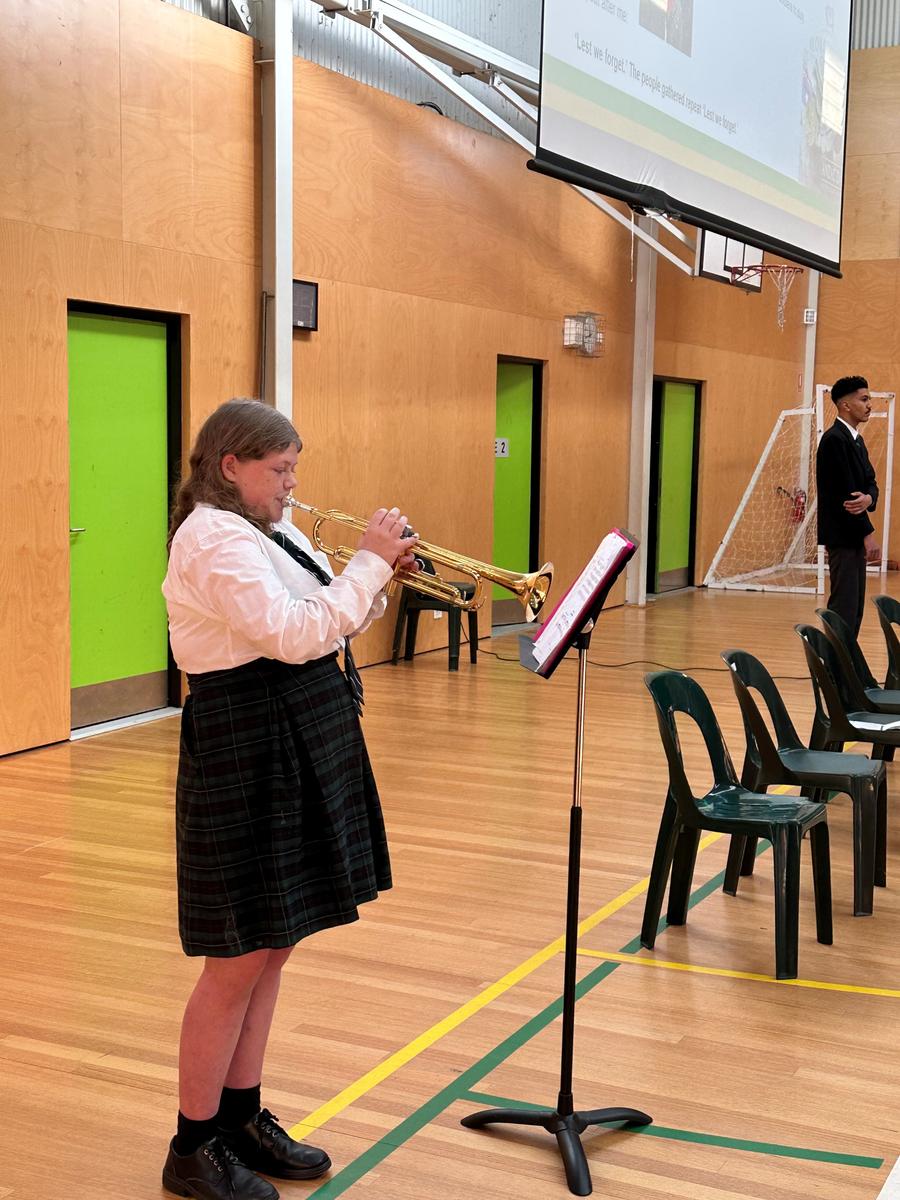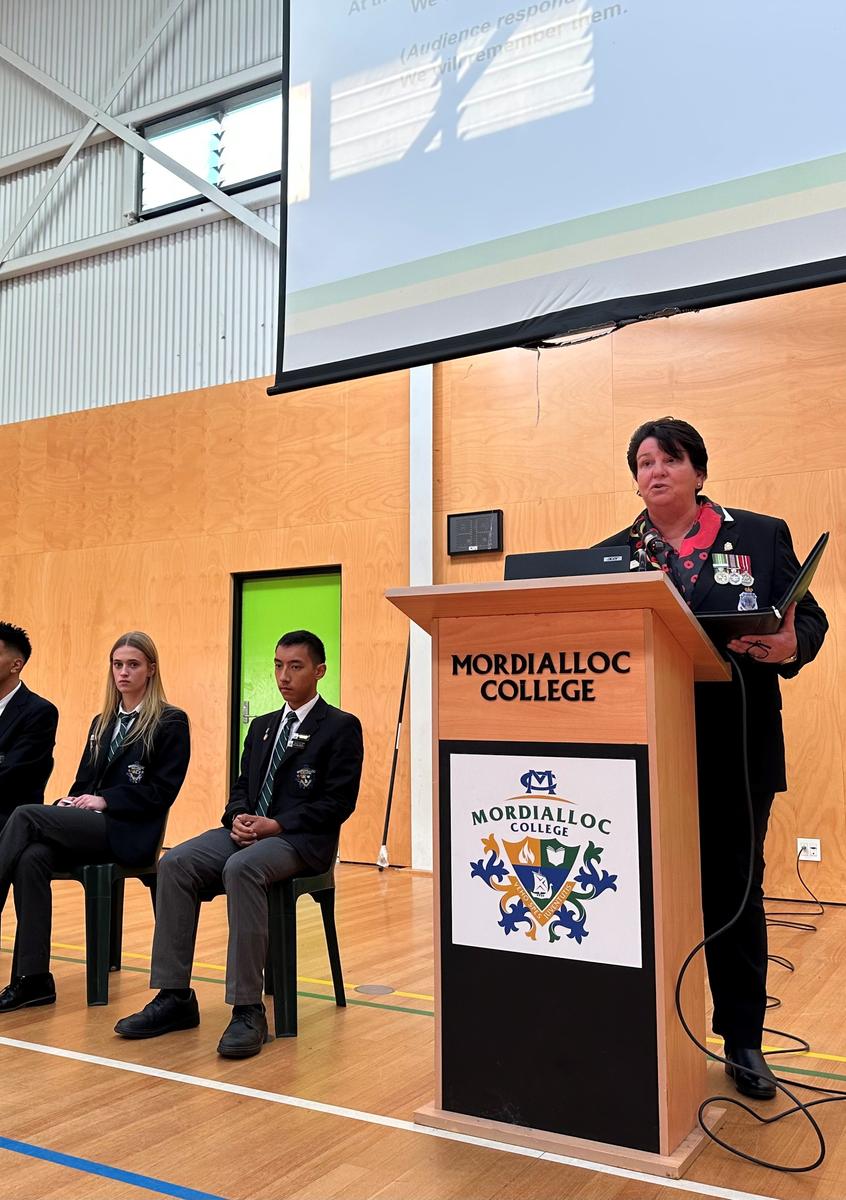 Longbeach RSL Anzac Service
Congratulations to our School Captains, Amelia Davidson and Jeremy Thai-Chan, who were invited to be the guest speakers at the Longbeach RSL main Anzac Service on Tuesday 25 April at 9.30 am at the Chelsea Town Hall. They were asked to speak about what Anzac Day means to them and they did a wonderful job representing the College at this significant community event to recognise Anzac Day. Thanks to Simon Cummins, Acting Assistant Principal and Bonnie Blinco, one of our Middle School captains, who also attended. It was lovely to see Jade Goodwin, former student, and Chloe Payne in Year 10 representing Chelsea Lifesaving Club and Kadin Astfalck representing Chelsea Heights Scouts group.